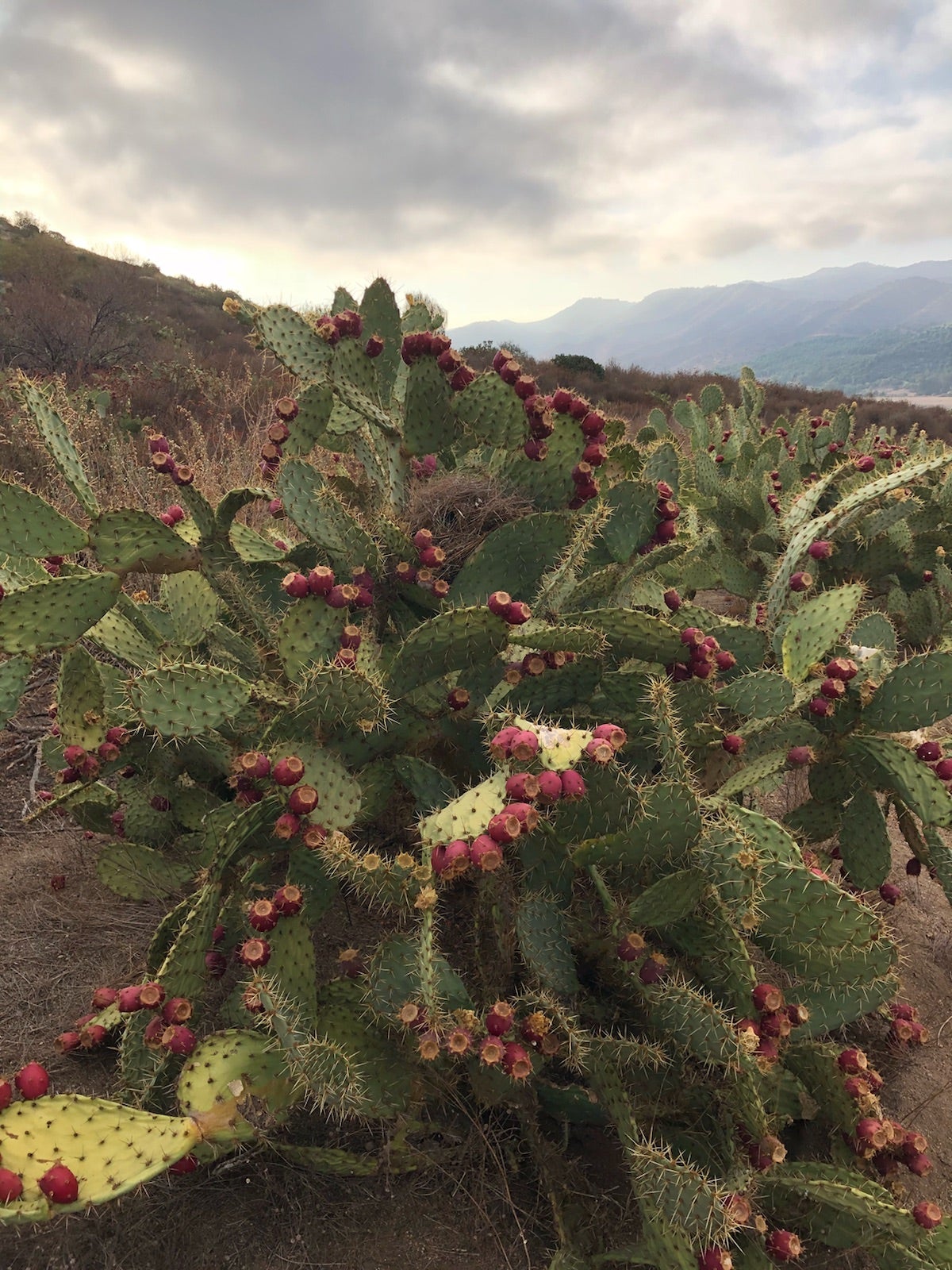 Build It and They Will Come
Prickly Plantings Boost Rare Bird Species in Biodiversity Reserve
San Diego Zoo Safari Park staff are delighted to announce that a cactus wren has nested in a post-wildfire recovery area at the San Diego Zoo Safari Park. Coastal cactus wrens are considered a species of special concern in California, and they are only found in coastal sage scrub habitats in Southern California. The area and its diverse fauna were severely affected by the Witch Creek fire of 2007. Since that time, conservation staff at the Safari Park have been working to recover and expand nesting habitat in the 800-acre biodiversity reserve by planting prickly pear cactus and other native plant species.
"Ecological restoration is not a field for the impatient," said Christa Horn, conservation program specialist, San Diego Zoo Institute for Conservation Research (ICR). "Some processes, like growing cactus, just happen slowly. It is estimated that it takes at least seven years before cactus reaches the height suitable for wrens to build their nests."
A team of conservationists began working in the area in 2010, planting prickly pear cactus and other native plant species over 45 acres of the cactus scrub habitat in the reserve. ICR staff have been expanding and building new habitat by planting cactus to support the North County population of bird species. Over the past several years, more than 6,000 cactuses have been planted at the Safari Park and nearby Lake Hodges.
The new nest was discovered by Horn, as she surveyed the area to monitor cactus growth. "It is very gratifying that work done years ago has paid off, and the wrens have finally found the cactus suitable to expand into—hopefully providing space to boost their population," said Horn.
Funding for the 2010 planting came from the San Diego Association of Governments' (SANDAG) TransNet Environmental Mitigation Program, through its Land Management Grant Program, in collaboration with the city of San Diego.