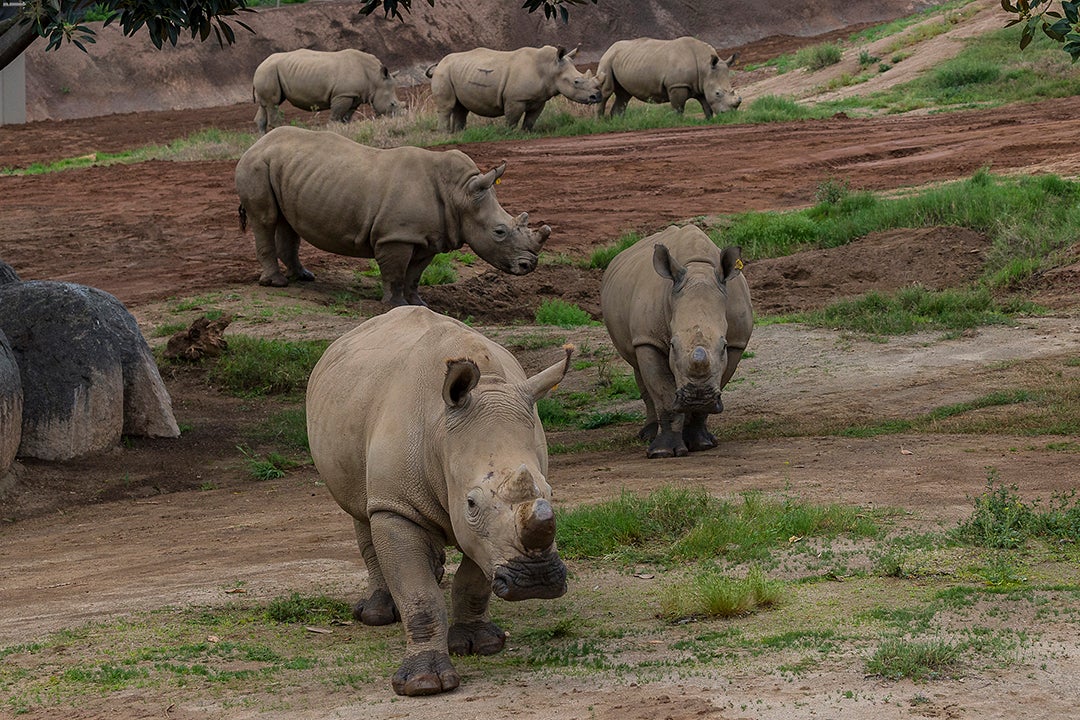 Rhinos at Nikita Kahn Rhino Rescue Center at the San Diego Zoo Safari Park Explore New Habitat
Six southern white rhinos at the Nikita Kahn Rhino Rescue Center at the San Diego Zoo Safari Park take in the sights, smells and sounds of an area in their 3.5-acre habitat that they had not explored before today.
The female rhinos, between 4 and 7 years of age, were relocated to the Safari Park from private reserves in South Africa in November 2015, as part of a collaborative conservation effort to save the critically endangered northern white rhino—and all rhino species—from extinction.
Since their arrival at the Safari Park, the rhinos have been in their off-exhibit yards, out of public view, while their dedicated keepers work to build a rapport with them and ensure that they are comfortable in their environment. The animals are being trained, through positive reinforcement, to receive any needed medical procedures, as they could potentially serve as surrogates through assisted reproductive techniques for a northern white rhino, in the distant future.
On any given day, visitors to the Safari Park may be able to see one or more of the southern white rhinos from the Africa Tram Safari, as keepers continue their training sessions and rotate them from the back area to the Rhino Rescue Center exhibit yard.