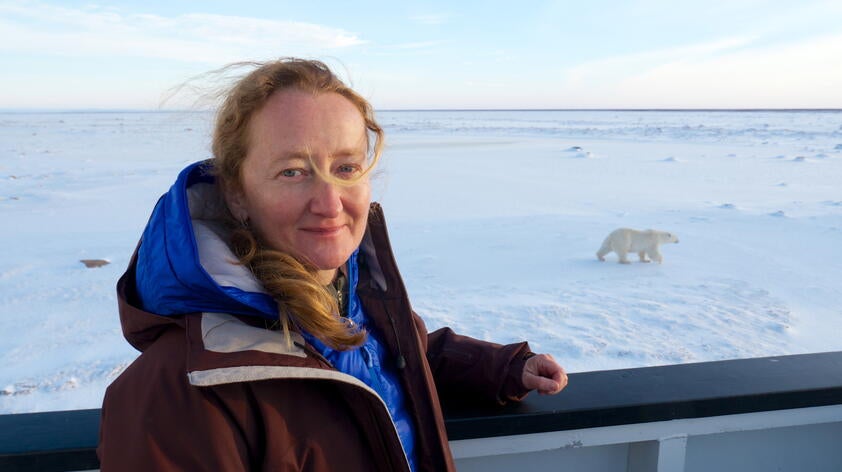 It is a time of transition for the Institute. I could not be more thankful for the past, and at the same time, excited for what is yet to come. The privilege of leading our conservation science teams has inspired me beyond words, and gives me tremendous hope for the future.
Ten years ago, we committed to a niche that reflected our collective strength. We called it the science of saving species and we aimed to become a magnet for conservation collaborations. Today, we are the go-to organization for multidisciplinary species conservation, especially in our own backyard, where we have taken on a leadership role for a wide range of species recovery programs.
We expanded our work to every corner of the globe by growing our fellowship programs and forging new conservation partnerships on almost every continent. We pursued innovative lab work, from creating the first molecular diagnostics, stem cell, and conservation technology labs at a zoo, to launching the ambitious northern white rhino initiative. We partnered with the Center for Plant Conservation to accelerate our efforts to conserve rare plants. Last but not least, we created a first-class conservation learning space for students, teachers, and our community. I am proud of what the Institute has accomplished, and will always be grateful for the opportunity to have been part of its evolution.
It is my great pleasure to share that going forward our wildlife conservation science efforts will be directed by Dr. Megan Owen, who previously led the Institute's Population Sustainability team. Megan has a long history of working with partners around the world to develop strategic solutions to conservation problems. Her approach has been to integrate ecology and technology to better understand and address the challenges facing large mammals, including polar bears, giant pandas, and African elephants. Megan's expertise in population biology, sensory ecology, re-wilding, and human impacts have made her a valued collaborator for IUCN, the U.S. Fish and Wildlife Service, the Association of Zoos and Aquariums, and many others. Under Megan's collaborative and capable leadership, the future of conservation science at San Diego Zoo Global looks very bright indeed!