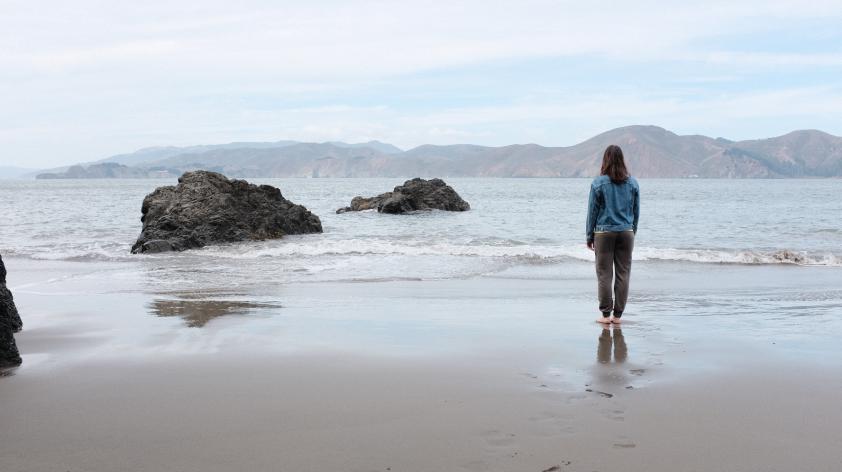 Conservationists of the Future: Inspiring Children through Outdoor Experiences
When I look back on my childhood, I feel incredibly grateful for all the opportunities I had to explore and connect with nature both with my family and friends, as well as independently.
Many memories stand out: swimming in Lake Huron, catching grasshoppers during recess, running through grass barefoot, being in awe of the western lowland gorillas at the Toronto Zoo, squishing my hands into soil to find earthworms, watering my grandparents endless flower and vegetable gardens during humid Ontario summers, making snow angels and snow forts, jumping into the cold waves of the Atlantic Ocean in Portugal, and taking care of my bunny, two birds, and three dogs. My list could go on and on. With each experience, my love for the natural world grew more and more.
I grew into a conservationist because of my childhood experiences.
Throughout my studies in the Advanced Inquiry Program (AIP), I have been drawn to investigate the relationship between children and the natural environment. I have continuously asked myself, "what can I do as a conservationist to help develop children into environmental stewards?"
I find this question to be especially important during a time where children are increasingly experiencing nature-deficit disorder. Nature-deficit disorder is when a child's innate desire to connect with nature (biophilia) is not nurtured, negatively impacting their physical, social, and mental development (Louv, 2008). On top of nature-deficit disorder, imagine being a child who is new to a place where the culture, language, and everyday environment is unfamiliar.
All of this inspired me to pursue an independent study project where I created an activity booklet targeted towards immigrant families of San Francisco. I wanted to help these families access and familiarize themselves with local green spaces while also building a sense of place in their new home. Sense of place is the symbolic meanings of a place and the unity between people and place. I grew up in a family who emigrated from Portugal to Canada and I sympathize with the research I conducted because I, myself am an immigrant to the United States.
My independent study was an amazing and rewarding challenge. I related to a lot of the research I read and gathered, as moving from my hometown in Canada to my new home in California, a move that consisted of several legs, was a trying time. I learned so much about the challenges and success stories of immigrant children and how nature can help those children turn their new surroundings into a home.
This project also developed my skills in creating accessible outreach material and allowed me to work towards my aspiration to reduce nature-deficit disorder amongst families with young children.I feel empowered to continue down the path of reconnecting nature and children. Nature has always been my calm and has helped me to call California home. I hope immigrants can find the same comfort in local nature while settling into their new home.
My independent study was a whirlwind of a semester. I'm proud of the work I accomplished as I enter my final term. I owe a huge thank you to my instructor, Dr. Rachel Yoho, my SDZG facilitators, Dr. Mackenzie Borau and Andrea Miller, and my cohort peers, Haylie Canfield and Elizabeth Parker, for their incredible support throughout my independent study! They have inspired me to continue with my mission of reducing nature-deficit disorder amongst families with young children beyond AIP.
Nicole RoDee is an AIP Student, Miami University & San Diego Zoo Global