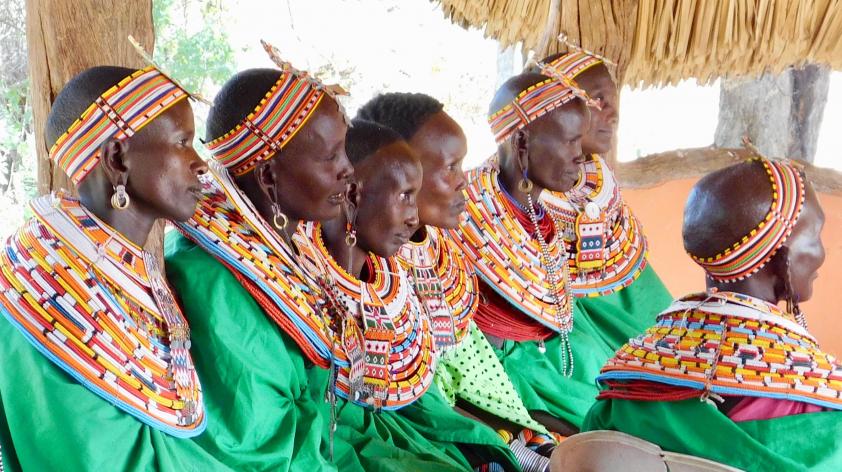 Empowerment of women through rangeland management in northern Kenya
Westgate Conservancy's thorny acacia scrubland is the archetypal image of Kenya's northern rangelands. Registered in 2004 by Northern Rangelands Trust (NRT), Westgate Conservancy provides a vital corridor for endangered Grevy's zebras and migrating elephants between the grasslands of Laikipia and the rugged Matthews mountain ranges. Westgate Conservancy is, in fact, considered to now be a "model community" in many ways – out of which further growth spread to other communities.
Since 2005, San Diego Zoo Global (SDZG) has been providing support to Westgate Conservancy and are delighted to see the progress that has been made within the conservancy. As previously stated in 'A Security Success', there has been no poaching within the conservancy for the past five years, a brilliant achievement.
Despite this, the longevity of Westgate remaining as a safe haven for wildlife is under threat from an invasive prickly tree known as Acacia reficiens.
Acacia reficiensis an invasive species that looks like a red thorn bush. It forms a closed canopy, sucking out all the nutrients from the surrounding earth and preventing any adjacent species a chance to grow leaving the ground below its branches desolate and bare.
Nearly half of Westgate conservancy's potential grazing area (35,000ha) is covered by it and other unpalatable plant species. Its proliferation across the conservancy has led Chris Lekupe, Westgate Conservancy's manager and his management team to initiate a perennial grass reseeding programme and begin eradicating the invasive Acacia reficiens species. The removal of invasive acacia came about in a partnership between Westgate and The Grevy's Zebra Trust Holistic Range Management initiative – where it started. SDZG has been supporting both in this initiative since the beginning.
In a time of unpredictable drought and increased competition for natural resources, NRT are trying to reduce the Samburu pastoralists reliance on the volatile livestock market and diversify their sources of income. The removal of this invasive species has provided the perfect platform to do this for the women of Westgate.
During the dry seasons, the Samburu women have been chopping down the Acacia reficiens and re-seeding the area, planting indigenous grasses and plants in its place in time for the rains. This has led to an incredible restoration and improvement in the condition of Westgate's rangelands over the years. Led by Westgate's management team and NRT, these women have been harvesting the seeds of the re-seeded areas providing them with a valuable source of alternative income. The chopped Acacia reficiensis also used for firewood and fencing livestock bomas. Last week, a month's clearing and re-seeding exercise was completed, benefiting a total of 160 households including both men and women.
In 2016, one Samburu lady named Mpararsoroi managed to harvest an incredible 24 bags of grass seed! Each bag is worth 800/-, the equivalent of $8. Through selling these seeds, Mpararsoroi was able to make 19,200/- ($192), enough money to send one of her daughters to school, set up a small business trading goats, and start a small shop in her manyatta (village). Not only has this project provided these women with an alternative income, it also empowers women to become decision makers and business owners and, as the saying goes, "if you empower a women, you empower a whole community".
The conservation benefits from this project are two-fold. It has allowed for the restoration of the land allowing the conservancy to fetch a better price for their cattle and increase their number as part of the grazing schemes.
Secondly, the restored land has also meant the return of wild herbivores such as Oryx and Grevy's zebras to the conservancy due to the increased availability of fodder there.
One aspect of NRT's conservation program is to economically incentivize sustainable rangeland practices, the eradication of this invasive species and the subsequent seed harvesting has done exactly this, through decreasing the reliance on livestock and the provision of an alternative source of income through rangeland management.