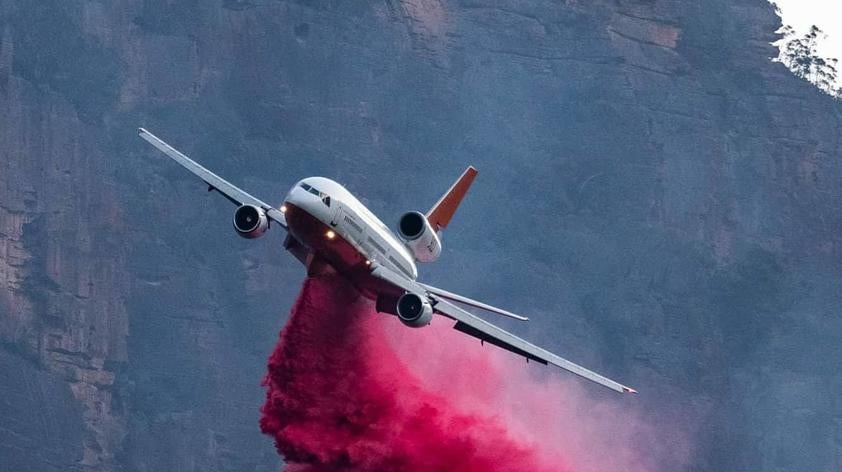 Koalas in the line of fire
Fire, it is one of the things that as a Southern Californian, I am acutely aware of and have learned to try to prepare for during certain times of the year. Our Southern California native habitat has evolved to live with and even need the natural cycle of wildfires. These natural cycles are found throughout the world and are usually part of the 'norm' that we live with depending where we call home.
Australia is also no stranger to wildfires.
One of the first times I went to visit Dr. Kellie Leigh in the Greater Blue Mountains World Heritage Area was just after some wildfires had burned through parts of the mountains. But just because they are no stranger to fires in these areas, doesn't mean that there are not consequences to the wildlife that calls these areas home.
And unfortunately, this year, the fire conditions are unprecedented which may be a sign of what is to come because of climate change.
In the case of the current fires burning in New South Wales, in particular in the blue mountains, there is not enough information to know what the impacts will be. Dr. Leigh has a pulse on the area because she has spent the past 6 years assessing the koala populations in these mountains. Her work has been supported by San Diego Zoo Global and we actively send our koala keepers as well as myself over to participate in her research.
I reached out to her to find out what the current status was on the koala populations and what effects the fires were having on her study sites and this was her response:
This is scary time. There are currently 14 bushfires burning in the Blue Mountains region alone. Since they started ranking daily fire danger from low fire danger upwards, we've never before had days ranked as "catastrophic" like we have this year. And it's only the start of the fire season.
For koalas, no-one is prepared for this. We have only recently discovered that the Greater Blue Mountains region is incredibly important for koalas. Our research so far has been a game changer; people assumed the Blue Mountains region would not support koalas because it is sandstone-based country but now we know differently. We know there are koalas there, including growing populations in several national parks.
Amidst reports of dramatically declining koala populations in other areas of Australia, this has been hopeful news for koalas. We have also discovered they are the most genetically diverse koalas in the country and therefore critical for conservation of the species. There are likely to be many more koalas living in this region that we haven't discovered yet.
However, there is already an unknown death toll for koalas here. In Wollemi National Park, our first study site where we tracked koalas, the massive Gospers Mountain fire is still burning and has burnt over 543,400 acres or 850 square miles so far. This week the fire is growing rapidly under strong winds.
A few days ago we received a report of a koala in an area where koalas have never been recorded before, they are on the move because of the fires. We've had reports of more koalas living in Newnes, an area that is also currently under threat from the Gospers Mountain bushfire, but we don't know exactly where they are or how many koalas. Two new fires have popped up in Kanangra-Boyd National Park, our current study site- we know there are lots of koalas there and it's one of only two chlamydia-free koala populations in NSW. These koalas were in snow just a few months ago.
We have the information to know when bushfires are threatening people and properties so we can plan to help them. We don't have the same information for koalas. We don't know where they are living, we don't know how many are being lost in the bushfires or how many will be threatened by fire in the future.
We're also not set up yet with enough trained wildlife carers to take in and treat injured koalas. We have no protocols in place for going into this steep and rugged country after fires to search and rescue for wildlife, and koalas aren't taken into consideration for control burning. There is so much we need to do, and with climate change expected to cause more frequent and intense bushfires this year is only the beginning, we need to get onto it right now.
And this is why San Diego Zoo Global supports the conservation work of researchers in Australia studying the habitats and ecology of koalas. With their research we can start to learn where koalas are residing and what we need to do to ensure they have a future.
Dr. Leigh is one of the koala researchers San Diego Zoo Global coordinates its conservation efforts with in Australia across the entire koala home range, I have reached out to the other researchers to get updates on what is going on in their respective areas, so stay tuned for their updates as well.