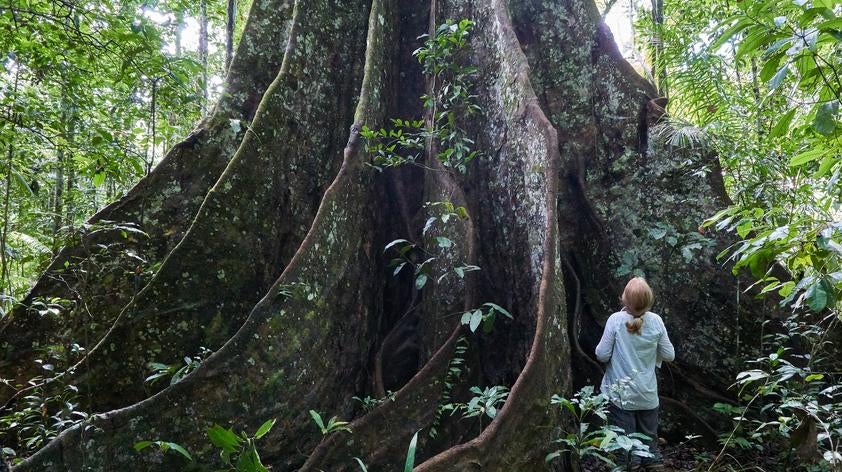 Peruvian Amazon Research Station Takes Climate Action
Do tropical ecology scientists now habitually offset their carbon emissions? Knowing what they do about the causes of climate breakdown and its (potential) impact on the Amazon rainforest – extreme events such as extensive droughts and uncontrollable fires are already being felt – you would think so. But Cocha Cashu Biological Station, in Peru's mega-biodiverse Manu National Park, is not leaving anything to chance.
From January 2020, Peruvian and international researchers staying at this renowned field site in the heart of the protected area will be required to pay an extra daily fee to help offset the carbon emissions of their flights and food, as well as those of the operation of Cocha Cashu as a whole.
Cocha Cashu is already an ally of Regenera, since early 2018. It compensates the carbon emissions of its basic operations – mainly arising from boat and road transport of supplies and staff, plus electricity consumption in the head office in the city of Cusco – with carbon reserves generated by forest custodians in the buffer area of Manu.
Frank Hajek, Director of Nature Services Peru, which coordinates the Regenera program, explains: "We connect responsible businesses, and non-profit organisations like Cocha Cashu, that are keen to measure, reduce, and offset their environmental footprint, with local land stewards who are committed to protecting and restoring nature."
In Manu, three indigenous communities and one landowner - a foundation that runs an ecotourism centre - work with Regenera on actions that sequester carbon and prevent deforestation. These include reforesting with native tree species and protecting their land from invasions. In return, they receive 60% of the revenues that are generated through offsets. From next year onwards, an additional 20% will be transferred to their non-governmental allies, such as environmental or indigenous organisations, that also support efforts for landscape conservation.
Full details for how Cocha Cashu's offset is calculated will be provided on the Station's website. "We want to be the vanguard," says Ron Swaisgood, Ph.D., Director of Recovery Ecology at San Diego Zoo Global's Institute of Conservation Research, and Scientific Director of Cocha Cashu. "We will acknowledge that the calculations are approximate and that we have erred on the generous side to ensure that at a minimum we are carbon neutral. Any excess will compensate for our past carbon footprint."
Swaisgood is clearly excited about eliminating the Station's carbon footprint. And rightly so, says Hajek. "This is a remote field station, with a relatively small annual operational footprint of 57 tons of greenhouse gas emissions, but that has nonetheless decided to be proactive. It's leadership by example."
The next step is to help visitors, affectionately known as 'Cashu Nuts', offset their own research footprints, including their travel to and within Peru, which is by far the Station's biggest source of indirect emissions. Even though this means researchers will pay a little more, on top of the standard fees, in doing so they will be safeguarding Cocha Cashu's future, and that of the rainforest they love.