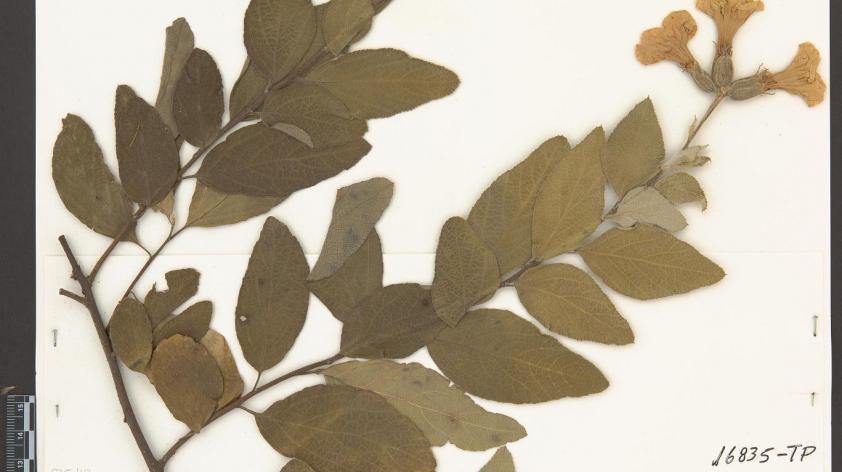 Preserving Peruvian Plant Specimens for Future Generations
Peru is considered one of the mega-diverse countries in the world: home to a wide range of ecosystems from coastal deserts and dry forest to Andean cloud forest, high mountain puna grasslands and lowland Amazonian rainforest. With over 19,000 vascular plant species, including 5,000 endemics, Peru is a hotspot of floristic diversity and endemism.
While decades of plant collections by botanists, ecologists, and explorers have produced tens of thousands of plant specimens in Peruvian herbaria, these collections have been virtually inaccessible to researchers, students, conservation planners and the general public. Stored away in herbarium cabinets, many of these specimens have not been looked at in decades and are in dire need of reconditioning to insure long-term preservation.
In 2012, with generous support from the JRS Biodiversity Foundation, we embarked on a project to work with three Peruvian herbaria to digitize their collections, take high-resolution photographs of all specimens and make them available to anyone through an online web portal. The first task was to create an imaging system that produces high-resolution images of the highest quality, is easy to use, and allows for a rapid processing of thousands of images. We decided that a Nikon D800 with a 30 megapixel sensor fitted the requirements.
The next task was to build a light box that would evenly illuminate the specimens and produce very standardized images. Existing products either did not fit our requirements or were too bulky to transport to Peru so we worked with Jose and Carlo Perez Quijano in Lima, Peru to design and build our own light box and camera stand. After early testing and improvements, we ended up with a system that fits all of our needs including the production of beautiful images of dried, pressed plant specimens.
As part of our dedication to capacity building, we trained Peruvian herbarium staff and students in the digitization workflow which involves pulling specimens from the cabinets, photographing them and entering the label data into a database. We quickly realized that the biggest task was not the photographing of specimens but the cleaning and reconditioning of specimens prior to imaging. What started as a simple herbarium digitization project evolved into a digitization and revitalization project.
Over the last four years, teams at three Peruvian herbaria processed and photographed almost 100,000 plant specimens. This is an amazing new dataset that is now being made accessible to researchers around the world.
Some of these specimens date back to early expeditions by C. Vargas in the 1950s and provide valuable records to study plant species conservation and even species migration under a changing climate. Other specimens were collected by legendary botanists such as Alwyn Gentry and Timothy Plowman, and a good number of specimens serve as vouchers for forest plots used for the long-term monitoring of tropical forests.
All of these plant collections represented by their high-resolution images can be accessed through the Andes to Amazon Atrium Biodiversity System that is hosted at San Diego Zoo Global (http://atrium.andesamazon.org).