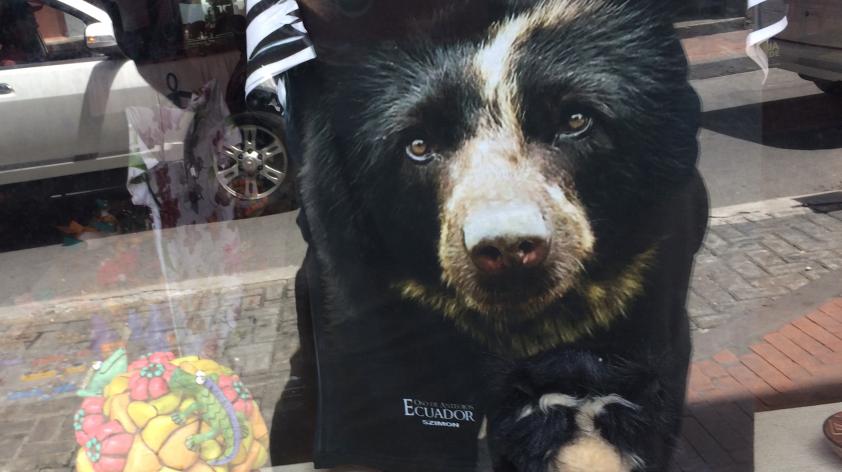 Scientists working for bears and people 
The primary international group of scientists working for the conservation of bears is the International Association for Bear Research and Management. This group meets regularly to discuss the latest research findings, strengthen collaborations, and generally assess what we can do best to conserve bears and their habitats, around the world. The 25th meeting of this group was held from 13-17 November 2017 in Quito, Ecuador, which was the first time the conference had been held in South America.
In many ways, this meeting was different. I've never seen so many presentations on Andean bears in such a short period of time!
One keynote lecture was given by Dr. Dave Garshelis, co-chair of the IUCN's Bear Specialist Group; he's a well-known scientist who focuses on bear conservation. He reviewed how "Lack of knowledge on the four tropical bears is killing them". It was sobering to think about the differences between what we know, what we think we know, and what we need to know to effectively conserve bears.
Although we have a lot to learn, it was exciting to realize during the conference that there's good work being done on behalf of Andean bears, and more exciting to realize that much of that work is being done by young South American scientists. Long-term conservation of any species will be sustainable only if it's led by grass-roots efforts, which requires home-grown talent.
It was interesting to experience the differences between Quito and the Peruvian cities with which I'm familiar, and it was amazing to see the publicity given to this meeting and to Andean bears! I hope the publicity will inspire local interest in research and conservation and have a positive impact on bears and their habitats.